Anthony Ferrigno
Attorney at Law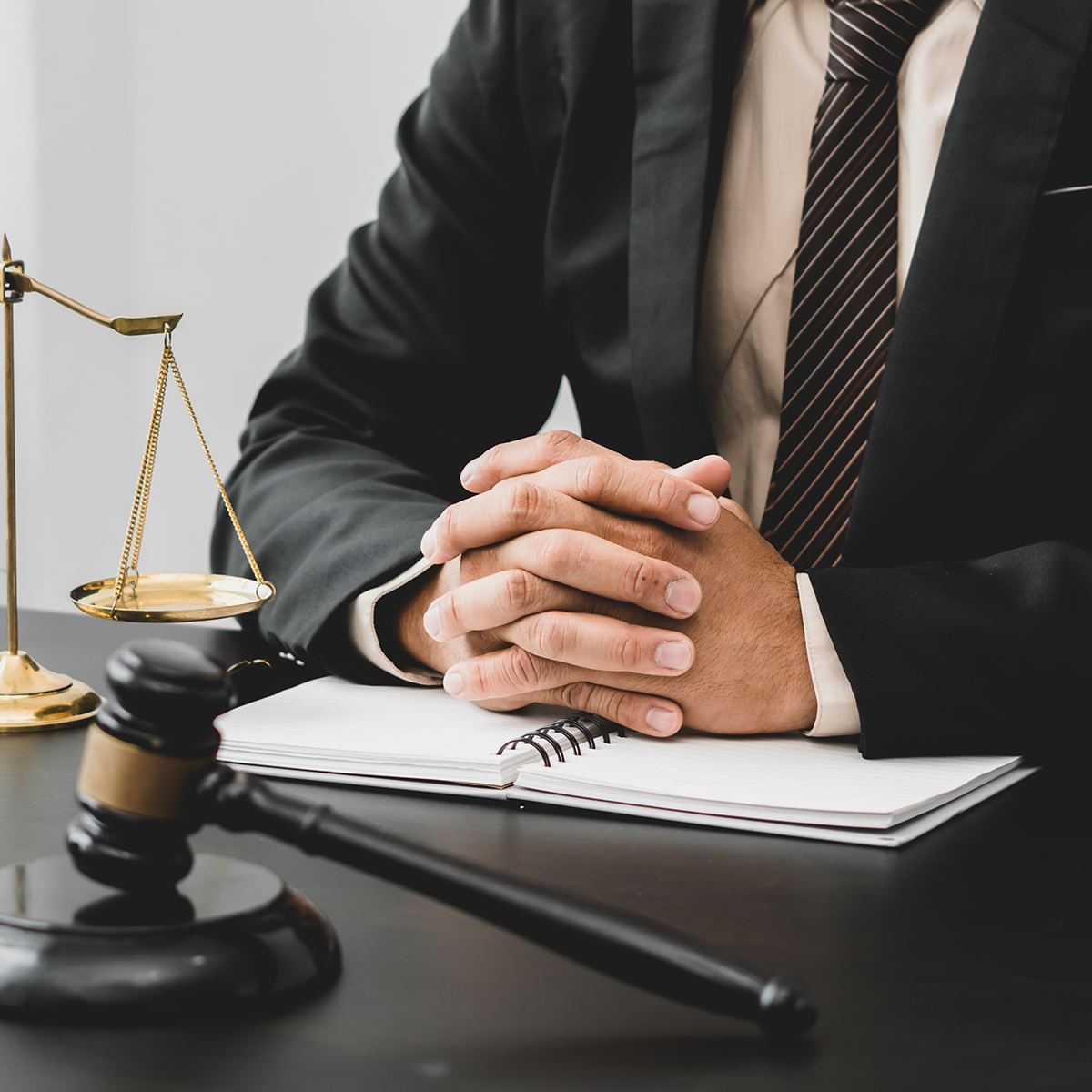 I am Attorney Anthony A. Ferrigno, and I bring more than 40 years of experience to bear on my clients' legal matters. I serve those wishing to prosecute their own claims, as well as those who need assistance in defending suits filed against them. While a full-service law firm, its emphasis is business litigation.
Starting with my earliest academic achievements and right through the cases I am currently litigating, excellence in performance while maintaining the highest ethical standards is my stock in trade. That commitment to excellence, coupled with hard work and discipline towards achieving the best results, was reflected early, as I graduated with honors from one of the Bay Area's most highly regarded academic institutions, San Francisco's Saint Ignatius High School. There, hard work as captain of the track team also led to my twice achieving All-State honors as a distance runner. To this day, my pastimes include running and golf, and my wife and I spend our spare time reading, writing, spending time with our precious family dogs, and traveling for visits with our children in Tennessee.
I worked my way through college, graduating in 1965 from the University of California at Berkeley, earning a Bachelor of Science degree with a major in Psychology and Liberal Arts. Thereafter, after spending some time doing graduate work in psychology at San Francisco State College, my wife and I (to whom I have been married for over 40 years) started our family, raising two children, while I continued to work as a probation officer by day and attended a full-time law school curriculum by night. In 1974, I graduated near the top of my class from one of California's most prestigious law schools, Southwestern University School of Law in Los Angeles. That same year, I passed California's State Bar examination and was admitted to the practice of law. I am admitted to practice before all Courts in the state of California, including the Federal Court. I have earned admission, as well, to the United States Supreme Court Bar.
I have earned the highest recognition in my profession as reflected by the ratings I have received in ethics and performance from both peers and clients. I continue to achieve the highest marks, as published by Martindale-Hubbell, the best-recognized lawyer rating firm in the nation:
From a time commencing in the late 1970s, when I achieved the highest settlement then ever recorded in wrongful death cases in California, through the late 1980s and into the 1990s, during which time I won multi-million dollar jury verdicts against Fortune 500 companies on claims including trade secret misappropriation, fraud and breach of contract.

I settled huge class action anti-trust claims on behalf of small business owners and consumers.

I have worked as lead counsel coordinating a legal team composed of attorneys from five separate law firms in prosecuting class actions.

I have represented small businesses as well as consumers, against one of the major technology companies in Silicon Valley, while being a prominent member of another legal team litigating claims in the cell phone industry.
I continue to litigate cases at the very highest level of performance. At the Law Offices of Anthony A. Ferrigno, client matters are always treated with a commitment to excellence.
Case Experience and History
Mr Ferrigno has achieved certain particularly notable results over many years of practice, some of which are as follows:
Late 1970s: In an Orange County, CA case, Armendariz v. Hood Corporation et al., he secured the then highest recorded settlement for a wrongful death case in California on behalf of a family whose major bread-winner was killed by a wrong-way drunk driver in a head-on collision on CA Interstate Highway 91.
Late 1980s: In Orange County Superior Court CA case, Dello v. Harley Davidson, the jury verdict for the client in eight-week jury trial is approximately $5.8 million with approximately $1 million in economic damages and the remainder in punitive damages in breach of contract, fraud (alleging affirmative misrepresentations and concealment) and misappropriation of trade secret case. The plaintiff was a manufacturer and supplier of after-market exhaust systems who alleged an oral agreement promising exclusive supplier contract and fraud aimed at taking his trade secrets disclosed in confidence, in the manufacture of exhaust pipes for motorcycles directed at secretly disclosing that Intellectual property to other suppliers who would then manufacture the units at a lower cost. After the appellate briefing and oral argument, the matter was settled for a confidential amount.
1992: In San Diego Superior Court, PLS Inc. v. Harris Corp., jury verdict for the client in the amount of $98.6 million for breach of contract and fraud, of which about $13 million was economic damages and the remainder punitive damages. Plaintiff was a manufacturer of legal software it alleged defendant, a competitor, contracted to exercise "best efforts" to market, promote and sell through one of its subsidiaries, while all the time intending to "shelve" the software while it intended without disclosing same to sell that very sales division, a subsidiary company that it promised would be "rolling out" and selling the software and that, by the time plaintiff discovered the fraud, it was too late to recover, as a result of which the company failed and had to close its doors. The verdict was partially overturned on appeal as to damages, returned to the trial court, and then settled for a confidential amount.
Approximately 1997: In Orange County Superior Court, CA case, Garabedian v. LASMSA, after approximately three weeks of trial, his consumer class action anti-trust case involving allegations of price fixing the cellular phone service rates by the two cellular phone service companies in the greater Los Angeles, Orange, Riverside, San Bernardino, and Ventura Counties area, prosecuted together with other law firms, settled for an amount valued over $200 million. Case resolved after settled approval affirmed on appeal.
Late 1990s: Alameda County Superior Court, CA case, Alberts v. Southland Corp., his case, prosecuted as a class action together with several other law firms on behalf of all Seven-11 store franchisees, was settled for an amount valued approximately in the 10's of millions of dollars. The case was about allegations of breach of contract, fraud and anti-trust violations, involving rebates, discounts and allowances about which it alleged the franchisor's predatory business practices. The case was resolved in 2001 after the class action settlement approval was affirmed on appeal.
2009 – 2010: Alameda County Superior Court, CA case, Ayaad v. Sprint, one of the coordinated Early Termination Fee ("ETF") cases filed against multiple cellular service phone carriers. Attorney Ferrigno was a prominent member of the legal team that litigated this case until it was tried but was not involved in the trial. In the Sprint defendant case, the result included a finding, now final after appeal, that Sprint's ETF fees were unlawful penalties as opposed to valid liquidated damages under the defendant's customer service agreements. The consumer client "payor" class was awarded $74 million in the restitution of ETF fees; however, after affirming that award, the defendant Sprint's set-off claims were referred back to the trial court for further proceedings and re-trial.
You can count on me to fight for your rights and best interests.
Admission Details
California, 1974

Multiple U.S. District courts and Federal Pellet Courts

U.S. Supreme Court
Education
J.D. - Southwestern University School of Law

B.S. - University of California, Berkeley

Majors: Psychology and Liberal Arts
Awards
Martindale-Hubbell Award: Peer Rated for High Professional Achievement, 2022

Martindale-Hubbell Award: Client Champion Silver Award, 2022